Looking for the best performance laptop under INR 60,000 for all of your multitasking and daily business work. We have selected some best performance laptop that is available from the popular brands which are as Lenovo, Dell, HP, MSI, and Acer. These laptops are powered by the latest generation Intel and AMD's latest generation powerful processor for handling any task such as programming, light editing, and gaming. But for pro-level editing and gaming, I'll recommend building a custom hardware desktop for these kinds of stuff.
These laptops are powered by the Integrated Intel and AMD GPU for a better quality of graphics while playing games and watching videos, but pro-level editing and gaming require a dedicated graphics card and a full flash combination of hardware combination such as Processor, Graphics card, RAM, and storage device SSD.
Most of the products in the list are under 60,000 that come SSD storage which is 20x time faster as compared to HDD, and faster read and write capability that helps to quilty transfer files. These are the best powerful laptops that you can buy in the present from top product selling websites Flipkart & Amazon.
1. Mi Notebook JYU4246IN Thin and Light Laptop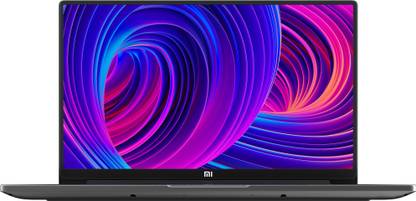 | | |
| --- | --- |
| Display | 14 Inch (1920 x 1080) Full HD LED Backlit Anti-glare Display |
| Processor | Intel Core i7 (10th Gen) Processor, 1.8 GHz with Turbo Boost Upto 4.9 GHz |
| RAM | 8 GB DDR4 |
| Graphics Card | NVIDIA Geforce MX350 |
| Storage | 512 GB SSD |
| Web Camera | No |
| Battery | Upto 10 Hour |
BUY FROM FLIPKART BUY FROM AMAZON
2. Asus VivoBook X413EA-EB513TS Thin and Light Laptop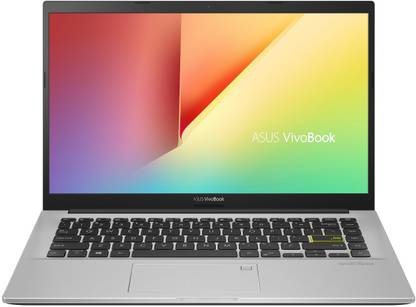 | | |
| --- | --- |
| Display | 14 Inch (1920 x 1080) Full HD LED Backlit Anti-glare IPS Display |
| Processor | Intel Core i5 (11th Gen) Processor, 1.6 GHz with Turbo Boost Upto 4.2 GHz |
| RAM | 8 GB DDR4 |
| Graphics Card | Intel Integrated Iris Xe |
| Storage | 512 GB SSD |
| Web Camera | HD Camera |
| Battery | Upto 8 Hour |
3. HP 15s-FQ2535TU Thin and Light Laptop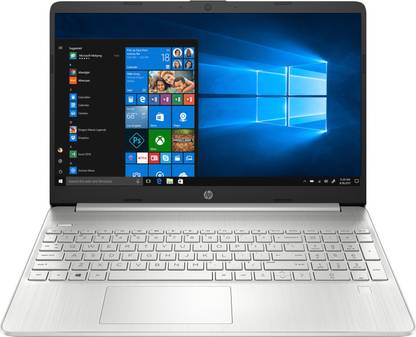 | | |
| --- | --- |
| Display | 15.6 Inch (1920 x 1080) Full HD LED Backlit Anti-glare Micro-edge Display |
| Processor | Intel Core i5 (11th Gen) Processor, 1.6 GHz with Turbo Boost Upto 4.2 GHz |
| RAM | 8 GB DDR4 |
| Graphics Card | Intel Integrated Iris Xe |
| Storage | 512 GB SSD |
| Web Camera | HD Camera |
| Battery | Upto 12 Hour |
BUY FROM FLIPKART BUY FROM AMAZON
4. Lenovo Ideapad 14ITL05 Thin and Light Laptop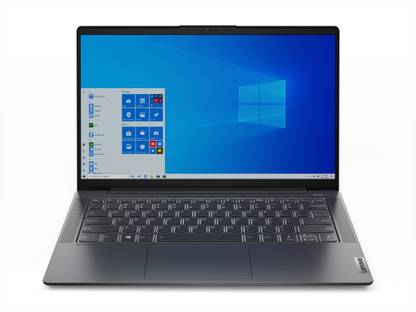 | | |
| --- | --- |
| Display | 14 Inch (1920 x 1080) Full HD LED Backlit Anti-glare IPS Display |
| Processor | Intel Core i5 (11th Gen) Processor, 2.4 GHz with Turbo Boost Upto 4.2 GHz |
| RAM | 8 GB DDR4 |
| Graphics Card | Intel Integrated Iris Xe |
| Storage | 512 GB SSD |
| Web Camera | HD Camera |
| Battery | Upto 11 Hour |
BUY FROM FLIPKART BUY FROM AMAZON
5. Dell Inspiron 3505 Laptop
| | |
| --- | --- |
| Display | 15.6 Inch (1920 x 1080) Full HD LED Backlit Anti-glare Display |
| Processor | AMD Ryzen 7 Quad-Core Processor, 2.3 GHz with Turbo Boost Upto 4.0 GHz |
| RAM | 8 GB DDR4 |
| Graphics Card | AMD Radeon RX Vega 10 |
| Storage | 512 GB SSD |
| Web Camera | HD Camera |
| Battery | Upto 7 Hour |
BUY FROM FLIPKART BUY FROM AMAZON
6. MSI Modern 14 B10MW-423IN Laptop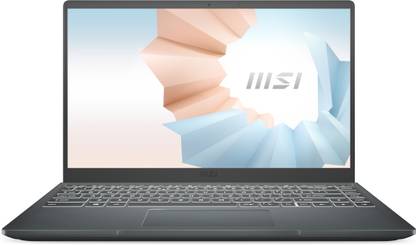 | | |
| --- | --- |
| Display | 14 Inch (1920 x 1080) Full HD LED Backlit IPS Display |
| Processor | Intel Core i5 (10th Gen) Processor, 1.6 GHz with Turbo Boost Upto 4.2 GHz |
| RAM | 8 GB DDR4 |
| Graphics Card | Intel Integrated UHD |
| Storage | 512 GB SSD |
| Web Camera | HD Camera |
| Battery | Upto 8 Hour |
7. Acer Travelmate P215-53 Laptop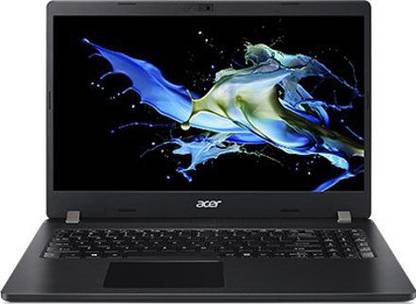 | | |
| --- | --- |
| Display | 15.6 Inch (1920 x 1080) Full HD LED Backlit Anti-Glare Display |
| Processor | Intel Core i5 (11th Gen) Processor, 2.4 GHz with Turbo Boost Upto 4.2 GHz |
| RAM | 16 GB DDR4 |
| Graphics Card | Intel Integrated Iris |
| Storage | 512 GB SSD |
| Web Camera | HD Camera |
| Battery | Upto 11 Hour |
8. Nokia PureBook NKi510UL85S Thin and Light Laptop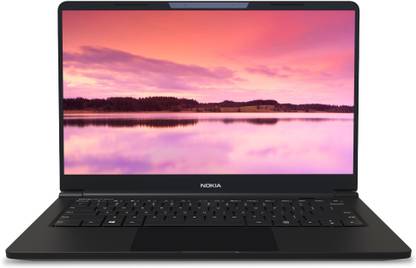 | | |
| --- | --- |
| Display | 14 Inch (1920 x 1080) Full HD LED Backlit IPS Display with Dolby Vision |
| Processor | Intel Core i5 (10th Gen) Processor, 1.6 GHz with Turbo Boost Upto 4.2 GHz |
| RAM | 8 GB DDR4 |
| Graphics Card | Intel Integrated UHD |
| Storage | 512 GB SSD |
| Web Camera | HD Camera |
| Battery | Upto 8 Hour |
9. Mi Notebook Horizon JYU4245IN Thin and Light Laptop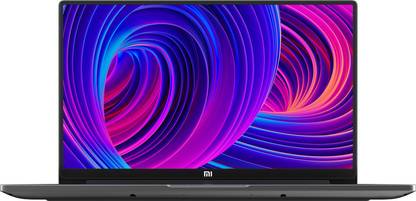 | | |
| --- | --- |
| Display | 14 Inch (1920 x 1080) Full HD LED Backlit Anti-glare Display |
| Processor | Intel Core i5 (10th Gen) Processor, 1.6 GHz with Turbo Boost Upto 4.2 GHz |
| RAM | 8 GB DDR4 |
| Graphics Card | 2 GB – NVIDIA GeForce MX350 |
| Storage | 512 GB SSD |
| Web Camera | No |
| Battery | Upto 10 Hour |
BUY FROM FLIPKART BUY FROM AMAZON
10. MSI GF63 Thin 9SCSR -1040IN Gaming Laptop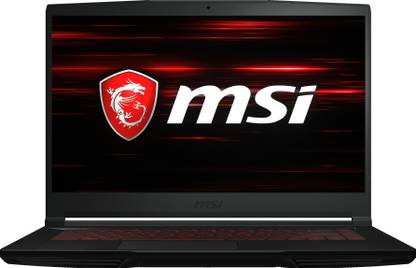 | | |
| --- | --- |
| Display | 15.6 Inch (1920 x 1080) Full HD LED Backlit IPS Display |
| Processor | Intel Core i5 (9th Gen) Processor, 2.4 GHz with Turbo Boost Upto 4.1 GHz |
| RAM | 8 GB DDR4 |
| Graphics Card | 4 GB – NVIDIA GeForce GTX 1650 Ti with Max-Q |
| Storage | 512 GB SSD |
| Web Camera | HD Camera |
| Battery | Upto 8 Hour |
11. Asus VivoBook X413EA-EK511TS Thin and Light Laptop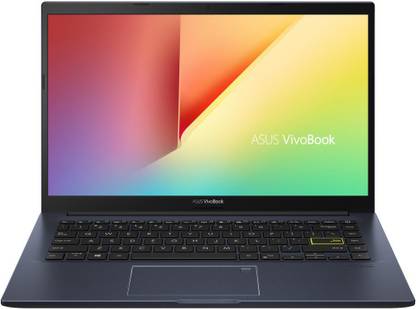 | | |
| --- | --- |
| Display | 14 Inch (1920 x 1080) Full HD LED Backlit Anti-glare IPS Display |
| Processor | Intel Core i5 (11th Gen) Processor, 2.4 GHz with Turbo Boost Upto 4.2 GHz |
| RAM | 8 GB DDR4 |
| Graphics Card | Intel Integrated Iris Xe |
| Storage | 512 GB SSD |
| Web Camera | HD Camera |
| Battery | Upto 10 Hour |
BUY FROM FLIPKART BUY FROM AMAZON
12. Acer A515-56-5695 Thin and Light Laptop
| | |
| --- | --- |
| Display | 15.6 Inch (1920 x 1080) Full HD LED-Backlit TFT LCD Display |
| Processor | Intel Core i5 (11th Gen) Processor, 2.4 GHz with Turbo Boost Upto 4.2 GHz |
| RAM | 8 GB DDR4 |
| Graphics Card | Intel Integrated Iris Xe |
| Storage | 512 GB SSD |
| Web Camera | HD Camera |
| Battery | Upto 9 Hour |
BUY FROM FLIPKART BUY FROM AMAZON
13. Dell Inspiron 3501 Laptop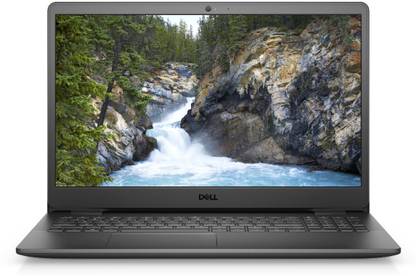 | | |
| --- | --- |
| Display | 15.6 Inch (1920 x 1080) Full HD LED Backlit Anti-glare Display |
| Processor | Intel Core i5 (11th Gen) Processor, 2.4 GHz with Turbo Boost Upto 4.2 GHz |
| RAM | 8 GB DDR4 |
| Graphics Card | Intel Integrated Iris Xe |
| Storage | 256 GB SSD + 1 TB HDD |
| Web Camera | HD Camera |
| Battery | Upto 8 Hour |
BUY FROM FLIPKART BUY FROM AMAZON
14. Asus VivoBook S333EA-EG501TS Thin and Light Laptop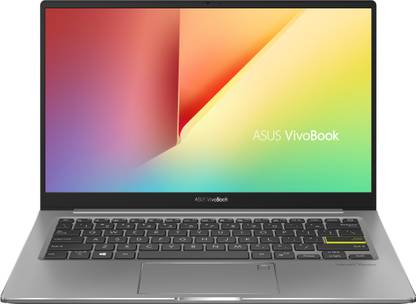 | | |
| --- | --- |
| Display | 13.3 Inch (1920 x 1080) Full HD LED Backlit IPS Anti-glare Display |
| Processor | Intel Core i5 (11th Gen) Processor, 2.4 GHz with Turbo Boost Upto 4.2 GHz |
| RAM | 8 GB DDR4 |
| Graphics Card | Intel Integrated Iris Xe |
| Storage | 512 GB SSD |
| Web Camera | HD Camera |
| Battery | Upto 8 Hour |
BUY FROM FLIPKART BUY FROM AMAZON
15. Acer Aspire A715-75G-51H8 Gaming Laptop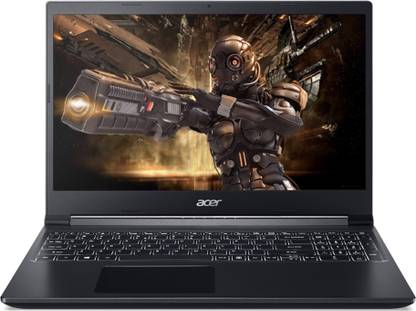 | | |
| --- | --- |
| Display | 15.6 Inch (1920 x 1080) Full HD LED Backlit ComfyView TFT LCD Display |
| Processor | Intel Core i5 (9th Gen) Processor, 2.4 GHz with Turbo Boost Upto 4.1 GHz |
| RAM | 8 GB DDR4 |
| Graphics Card | 4 GB – NVIDIA GeForce GTX 1650 Ti |
| Storage | 512 GB SSD |
| Web Camera | HD Camera |
| Battery | Upto 8 Hour |
BUY FROM FLIPKART BUY FROM AMAZON
16. Asus S333EA-EG502TS Thin and Light Laptop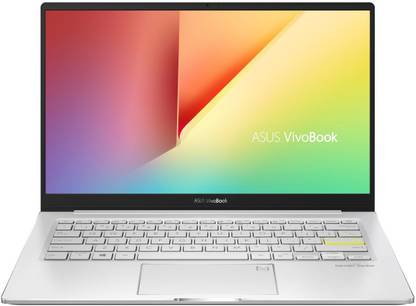 | | |
| --- | --- |
| Display | 13.3 Inch (1920 x 1080) Full HD LED Backlit Anti-glare Display |
| Processor | Intel Core i5 (11th Gen) Processor, 2.4 GHz with Turbo Boost Upto 4.2 GHz |
| RAM | 8 GB DDR4 |
| Graphics Card | Intel Integrated Iris Xe |
| Storage | 512 GB SSD |
| Web Camera | HD Camera |
| Battery | Upto 8 Hour |
17. Acer Aspire A715-41G-R6S8 Gaming Laptop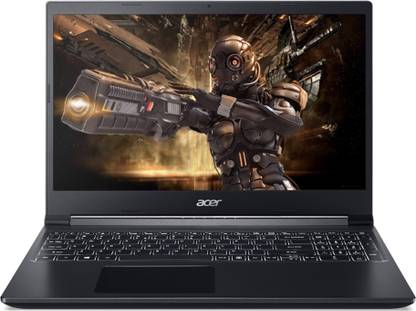 | | |
| --- | --- |
| Display | 15.6 Inch (1920 x 1080) Full HD LED Backlit IPS ComfyView Display |
| Processor | AMD Ryzen 5 Quad-Core Processor, 2.1 GHz with Turbo Boost Upto 3.7 GHz |
| RAM | 8 GB DDR4 |
| Graphics Card | 4 GB – NVIDIA GeForce GTX 1650 |
| Storage | 512 GB SSD |
| Web Camera | HD Camera |
| Battery | Upto 7 Hour |
---
Laptops under Rs.10,000 | Laptops under Rs.15000 | Laptops under Rs 20,000 | Laptops under Rs.25,000 | Laptops under Rs.30,000 | Laptops under Rs.35,000 | Laptops under Rs.40,000 | Laptops under Rs.45,000
---