For an immersive gaming experience, a powerful gaming laptop is required that can handle all your gameplay. But gameplay of a laptop depends on its configuration, so buying a suitable configuration laptop is very important for a lag-free gaming experience. We have prepared a list of powerful gaming laptops that are built with the latest technology. But there's one component that's genuinely more important than any other – its motherboard.
Every best computer or laptop motherboard serves as the backbone of the whole system. A good and latest technology motherboard fully utilizes other components resource and help to boost entire system performance. In the list, we have listed top brands laptops which are MSI, Dell, Asus, Lenovo, and HP.
These laptops are built by the latest generation Intel & AMD processor, which provides upto 2.5Ghz to 4.5 GHz processing speed. But all these things are not enough to have on a gaming laptop. A good gaming laptop requires a good graphics card to perform all graphics-related tasks on a laptop. A graphics card provides high-quality visual display by processing and executing graphical data using advanced graphical techniques, features, and functions. Every laptop has an expandable memory slot for the extension of memory as per the performance.
1. Acer Nitro AN515-55-58EB Gaming Laptop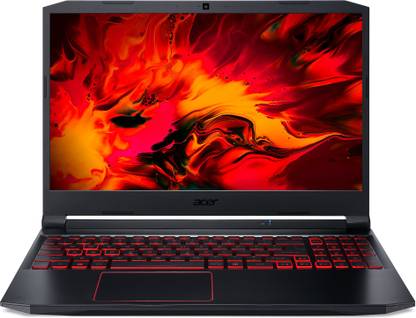 | | |
| --- | --- |
| Display | 15.6 Inch (1920 x 1080) Full HD LED Backlit ComfyView IPS Display |
| Processor | Intel Core i5 (10th Gen) Processor, 2.5 GHz with Turbo Boost Upto 4.5 GHz |
| RAM | 8 GB DDR4 |
| Graphics Card | 4GB – NVIDIA GeForce GTX 1650 Ti |
| Storage | 1 TB HDD + 256 GB SSD |
| Web Camera | HD Camera |
| Battery | 4-cell |
   BUY FROM FLIPKART    BUY FROM AMAZON
2. MSI Bravo 15 A4DDR-208IN Gaming Laptop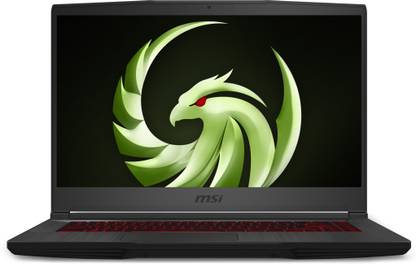 | | |
| --- | --- |
| Display | 15.6 Inch (1920 x 1080) Full HD LED Backlit Anti-glare IPS Display |
| Processor | AMD Ryzen 5 Hexa Core Processor, 3.0 GHz with Turbo Boost Upto 4.0 GHz |
| RAM | 16 GB DDR4 |
| Graphics Card | 4GB – AMD Radeon RX 5500M |
| Storage | 512 GB SSD |
| Web Camera | HD Camera |
| Battery | 3-cell |
3. MSI GF65 Thin 9SD-890IN Gaming Laptop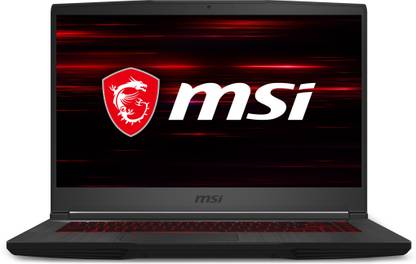 | | |
| --- | --- |
| Display | 15.6 Inch (1920 x 1080) Full HD LED Backlit Anti-glare IPS Thin Bezel Display |
| Processor | Intel Core i5 (9th Gen) Processor, 2.4 GHz with Turbo Boost Upto 4.1 GHz |
| RAM | 16 GB DDR4 |
| Graphics Card | 6GB – NVIDIA GeForce GTX 1660 Ti |
| Storage | 512 GB SSD |
| Web Camera | HD Camera |
| Battery | 3-cell |
   BUY FROM FLIPKART    BUY FROM AMAZON
4. HP Omen 15-EN0001AX Gaming Laptop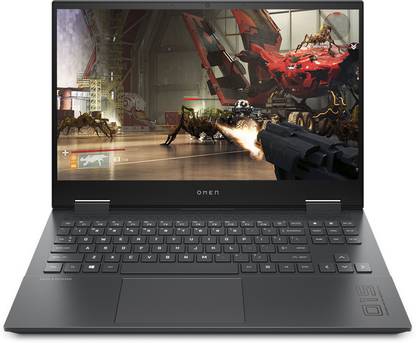 | | |
| --- | --- |
| Display | 15.6 Inch (1920 x 1080) Full HD LED Backlit Display |
| Processor | AMD Ryzen 5 Hexa Core Processor, 3.0 GHz with Turbo Boost Upto 4.0 GHz |
| RAM | 8 GB DDR4 |
| Graphics Card | 4GB – NVIDIA GeForce GTX 1650 Ti |
| Storage | 512 GB SSD |
| Web Camera | HD Camera |
| Battery | 3-cell |
   BUY FROM FLIPKART    BUY FROM AMAZON
5. Dell G5 5505 Gaming Laptop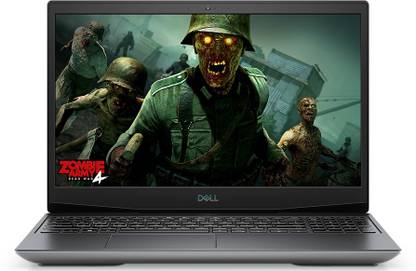 | | |
| --- | --- |
| Display | 15.6 Inch (1920 x 1080) Full HD LED Backlit Anti-glare IPS Display |
| Processor | AMD Ryzen 5 Hexa Core Processor, 3.0 GHz with Turbo Boost Upto 4.0 GHz |
| RAM | 8 GB DDR4 |
| Graphics Card | 6GB – AMD Radeon RX 5600M |
| Storage | 512 GB SSD |
| Web Camera | HD Camera |
| Battery | 3-cell |
6. Asus G512LI-HN094T Gaming Laptop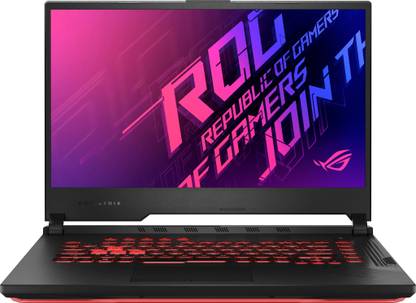 | | |
| --- | --- |
| Display | 15.6 Inch (1920 x 1080) Full HD LED Backlit Anti-glare IPS Display |
| Processor | Intel Core i5 (10th Gen) Processor, 2.5 GHz with Turbo Boost Upto 4.5 GHz |
| RAM | 8 GB DDR4 |
| Graphics Card | 4GB – NVIDIA GeForce GTX 1650 Ti |
| Storage | 512 GB SSD |
| Web Camera | N/A |
| Battery | 3-cell |
   BUY FROM FLIPKART    BUY FROM AMAZON
7. Asus G531GT-AL271T Gaming Laptop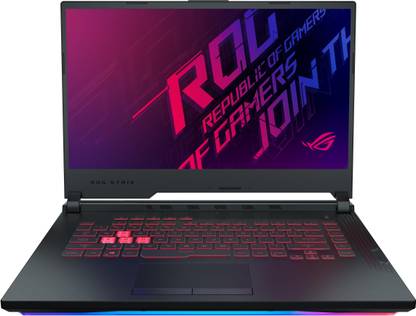 | | |
| --- | --- |
| Display | 15.6 Inch (1920 x 1080) Full HD LED Backlit Anti-glare IPS Display |
| Processor | Intel Core i5 (9th Gen) Processor, 2.4 GHz with Turbo Boost Upto 4.1 GHz |
| RAM | 8 GB DDR4 |
| Graphics Card | 4GB – NVIDIA GeForce GTX 1650 |
| Storage | 1 TB SSD |
| Web Camera | N/A |
| Battery | 3-cell |
8. Dell G3 3500 Gaming Laptop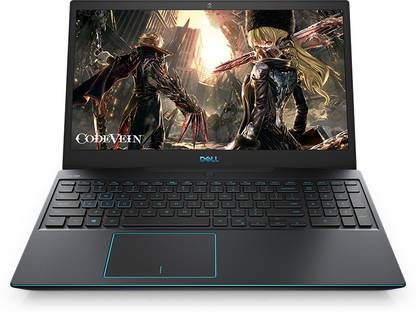 | | |
| --- | --- |
| Display | 15.6 Inch (1920 x 1080) Full HD LED Backlit Anti-glare IPS Display |
| Processor | Intel Core i5 (10th Gen) Processor, 2.5 GHz with Turbo Boost Upto 4.5 GHz |
| RAM | 8 GB DDR4 |
| Graphics Card | 4GB – NVIDIA GeForce GTX 1650 |
| Storage | 1 TB HDD + 256 GB SSD |
| Web Camera | HD Camera |
| Battery | 3-cell |
    BUY FROM FLIPKART    BUY FROM AMAZON
9. Asus FX506LI-BQ057T Gaming Laptop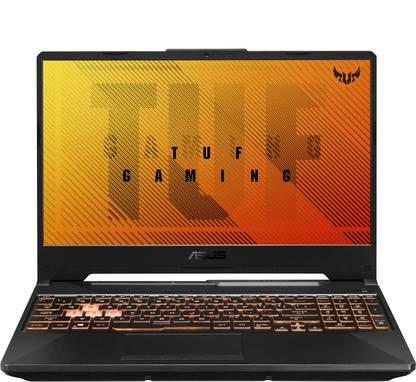 | | |
| --- | --- |
| Display | 15.6 Inch (1920 x 1080) Full HD LED Backlit Anti-glare IPS Display |
| Processor | Intel Core i5 (10th Gen) Processor, 2.5 GHz with Turbo Boost Upto 4.5 GHz |
| RAM | 8 GB DDR4 |
| Graphics Card | 4GB – NVIDIA GeForce GTX 1650 Ti |
| Storage | 512 GB SSD |
| Web Camera | HD Camera |
| Battery | 3-cell |
10. Dell G5 5505 Gaming Laptop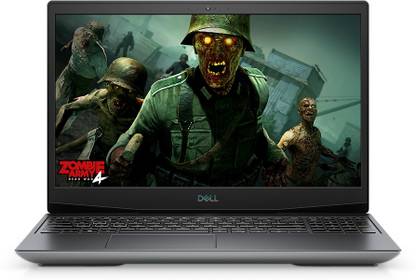 | | |
| --- | --- |
| Display | 15.6 Inch (1920 x 1080) Full HD LED Backlit Anti-glare IPS Display |
| Processor | AMD Ryzen 7 Octa Core Processor, 2.9 GHz with Turbo Boost Upto 4.2 GHz |
| RAM | 16 GB DDR4 |
| Graphics Card | 6GB – AMD Radeon RX 5600M |
| Storage | 512 GB SSD |
| Web Camera | HD Camera |
| Battery | 3-cell |
   BUY FROM FLIPKART    BUY FROM AMAZON
11. Asus FX505GT-HN101T Gaming Laptop
| | |
| --- | --- |
| Display | 15.6 Inch (1920 x 1080) Full HD LED Backlit Anti-glare IPS Display |
| Processor | Intel Core i5 (9th Gen) Processor, 2.4 GHz with Turbo Boost Upto 4.1 GHz |
| RAM | 8 GB DDR4 |
| Graphics Card | 4GB – NVIDIA GeForce GTX 1650 |
| Storage | 512 GB SSD |
| Web Camera | HD Camera |
| Battery | 3-cell |
   BUY FROM FLIPKART    BUY FROM AMAZON
12. Acer A715-75G-51H8 Gaming Laptop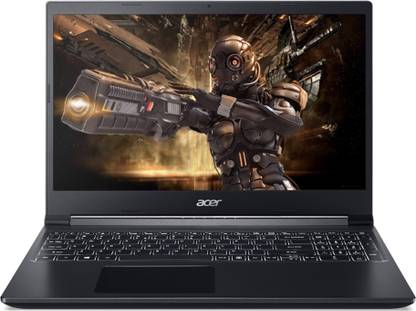 | | |
| --- | --- |
| Display | 15.6 Inch (1920 x 1080) Full HD LED Backlit ComfyView TFT LCD Display |
| Processor | Intel Core i5 (9th Gen) Processor, 2.4 GHz with Turbo Boost Upto 4.1 GHz |
| RAM | 8 GB DDR4 |
| Graphics Card | 4GB – NVIDIA GeForce GTX 1650 Ti |
| Storage | 512 GB SSD |
| Web Camera | HD Camera |
| Battery | 3-cell |
13. Acer PH315-51 / PH315-51-51V7/ph315 51 55xx Gaming Laptop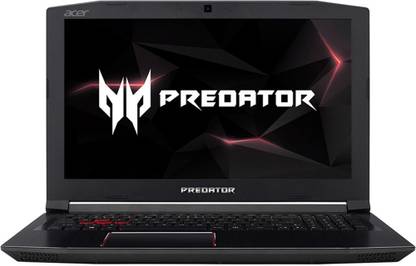 | | |
| --- | --- |
| Display | 15.6 Inch (1920 x 1080) Full HD LED Backlit IPS Display |
| Processor | Intel Core i5 (8th Gen) Processor, 2.3 GHz with Turbo Boost Upto 4.0 GHz |
| RAM | 8 GB DDR4 |
| Graphics Card | 4GB – NVIDIA GeForce GTX 1050 Ti |
| Storage | 1 TB HDD |
| Web Camera | HD Camera |
| Battery | 4-cell |
14. MSI GF63 Thin 9SCSR -1040IN Gaming Laptop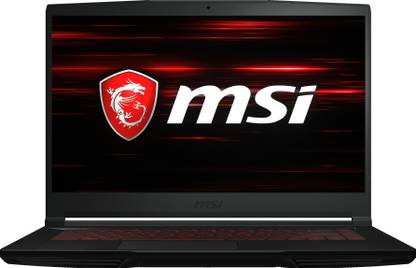 | | |
| --- | --- |
| Display | 15.6 Inch (1920 x 1080) Full HD LED Backlit IPS Display |
| Processor | Intel Core i5 (9th Gen) Processor, 2.4 GHz with Turbo Boost Upto 4.1 GHz |
| RAM | 8 GB DDR4 |
| Graphics Card | 4GB – NVIDIA GeForce GTX 1650 Ti with Max-Q |
| Storage | 512 GB SSD |
| Web Camera | HD Camera |
| Battery | 3-cell |
15. HP 15-EC0101AX Gaming Laptop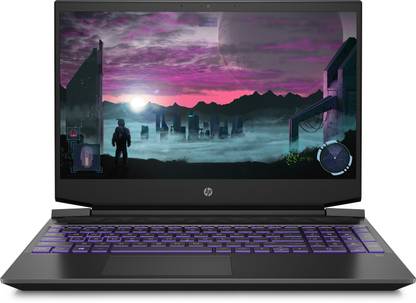 | | |
| --- | --- |
| Display | 15.6 Inch (1920 x 1080) Full HD LED Backlit Display |
| Processor | AMD Ryzen 4 Quad Core Processor, 2.1 GHz with Turbo Boost Upto 3.7 GHz |
| RAM | 8 GB DDR4 |
| Graphics Card | 4GB – NVIDIA GeForce GTX 1650 |
| Storage | 1 TB HDD |
| Web Camera | HD Camera |
| Battery | 3-cell |
   BUY FROM FLIPKART    BUY FROM AMAZON
16. HP 15-EC0104AX Gaming Laptop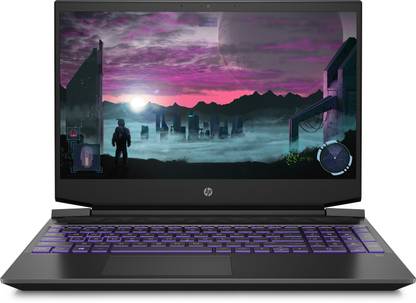 | | |
| --- | --- |
| Display | 15.6 Inch (1920 x 1080) Full HD LED Backlit Display |
| Processor | AMD Ryzen 4 Quad Core Processor, 2.1 GHz with Turbo Boost Upto 3.7 GHz |
| RAM | 8 GB DDR4 |
| Graphics Card | 4GB – NVIDIA GeForce GTX 1650 |
| Storage | 512 GB SSD |
| Web Camera | HD Camera |
| Battery | 3-cell |
   BUY FROM FLIPKART    BUY FROM AMAZON
17. MSI GF63 Thin 9SCXR-418IN Gaming Laptop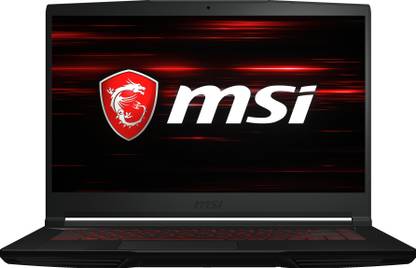 | | |
| --- | --- |
| Display | 15.6 Inch (1920 x 1080) Full HD LED Backlit Anti-glare IPS Display |
| Processor | Intel Core i5 (9th Gen) Processor, 2.4 GHz with Turbo Boost Upto 4.1 GHz |
| RAM | 8 GB DDR4 |
| Graphics Card | 4GB – NVIDIA GeForce GTX 1650 with Max-Q |
| Storage | 512 GB SSD |
| Web Camera | HD Camera |
| Battery | 3-cell |
18. Acer A715-41G-R7YZ Gaming Laptop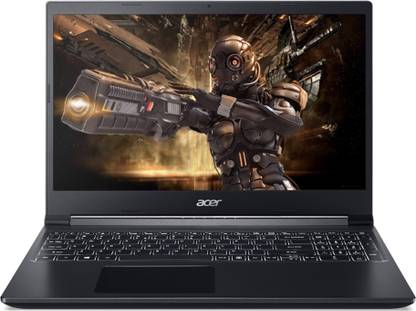 | | |
| --- | --- |
| Display | 15.6 Inch (1920 x 1080) Full HD LED Backlit ComfyView IPS Display |
| Processor | AMD Ryzen 5 Quad Core Processor, 2.1 GHz with Turbo Boost Upto 3.7 GHz |
| RAM | 8 GB DDR4 |
| Graphics Card | 4GB – NVIDIA GeForce GTX 1650 Ti |
| Storage | 512 GB SSD |
| Web Camera | HD Camera |
| Battery | 3-cell |
   BUY FROM FLIPKART    BUY FROM AMAZON